We design, produce and distribute power and transport transmission solutions with unceasing commitment to excellence, innovation and sustainability, in order to enable our customers to improve the productivity, reliability and competitiveness of their industrial plants and processes.
We allow the machines of each sector to achieve innovation and maximum potential, thus improving the quality of all the finished products.
Member of a large industrial group – Over a hundred years of tradition
SIT S.p.A. belongs to a large industrial group with historical roots that have kept the values of its founders intact over time, constantly evolving in numerous industrial sectors. Belonging to a group provides numerous synergies and financial solidity that guarantee its constant growth.
The new "Made in Val Brembilla" logo Is born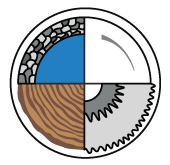 This symbol represents the companies of the land where SIT S.p.A. was born and where the heart of our production is still located today. The Brembilla Valley is a small mountainous area in the Bergamo area which, despite its apparent inhospitality, is full of historic companies that have been producing and exporting products of excellence for mechanical, wood and food sectors to the world for more than a century.
This logo represents all the companies and our continuous commitment to the development of the territory, in the people and in the community to which we belong.