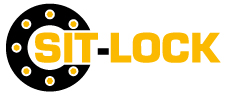 The SIT-LOCK® keyless locking devices produced by SIT S.p.A. for more than 30 years are ideal for any shaft-hub connection application.
SIT-LOCK® units are suitable to connect any type of hub (flywheels, pulleys, chain wheels, gears, levers, eccentrics, couplings, etc.) and can be utilized in a varied range of industrial applications.
Also available the new MONOBLOCK SIT-LOCK® 30 for shaft-hub connection! Easy, fast, MONOBLOCK!

Features
Help reduce the costs of the assembly
Ideal for next-generation applications
High axial and angular positioning accuracy
Ideal for applications involving acceleration and deceleration
Zero backlash
Easy to mount
Simultaneous loads possible
Calculation ease
Keyless Locking Devices SIT-LOCK® available executions